In April Nissan announced that they will allow the use of Nissan technology for a temperature and health management system to the company Computer Engineering & Consulting Ltd (CEC). The free use of this system is based on the IP Open Access Declaration Against COVID-19. Nissan joined this initiative in May last year.
As with many companies during the COVID-19 pandemic, Nissan has made use of remote working as much as possible to keep its employees safe. For those that have to be present on-site various safety measures have been put in places such as hand disinfection and temperature checks.

To improve this system Nissan developed a new system that integrated temperature and health status into the plants around Japan. The system makes use of either a contactless thermometer or thermal camera to read a staff members temperature when they enter a facility. The system then allows employees to quickly enter their info into a tablet that then gets entered into a central system and is authenticated by their ID badge. This allows managers to have access to a central system where they can view the condition of all staff members and allow them to prevent the spread of infection in those facilities.

With the effectiveness of this system clear, Nissan licensed the technology to CEC so they can be used as an ICT solution in the manufacturing sector.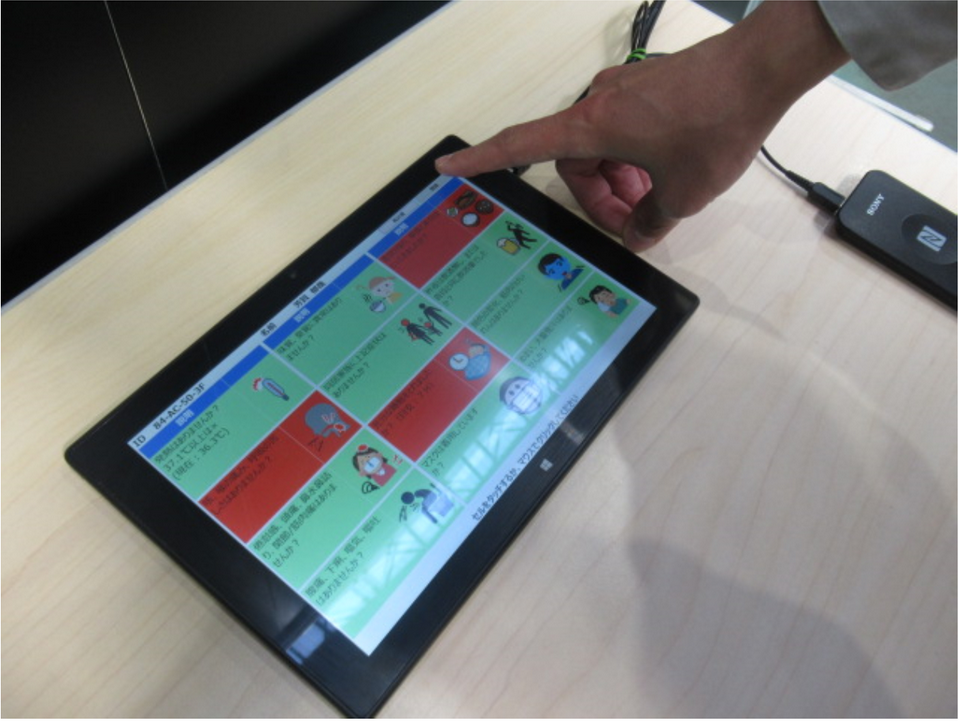 Reference: IP Open Access Declaration Against COVID-19
IP rights holders declare that they will not assert any patent, utility model, design or copyright claims against activities whose sole purpose is to diagnose, prevent and contain COVID-19 infections, and will not seek any consideration or compensation until the date on which the World Health Organization (WHO) declares the COVID-19 outbreak to be over.